Hearts for Health
Integrated Care Center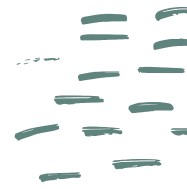 A Vision for Transforming Healthcare
Hearts for Health's mission is to connect people to services that address the social determinants of health - no matter what door they walk-in. You could walk in for a routine physical and share how you are struggling to find a job with your doctor and immediatly see a Supported Employment Specialist at that same visit who begins helping you find a job. No matter why you come to visit the Hearts for Health Integrated Care Center we want to help you heal your mind, body and spirit.
This new building will bring together medical, dental, behavioral and mental health care under one roof, combined with a wide range of educational opportunities. We believe this will reduce stigma and dramatically improve people's ability to get the care they need, when they need it and with a very high level of confidentiality.
To Give People the Care They Need When And Where They Need it
Every contribution will make this dream a reality. We have received money from the state, sold no longer needed properties, been awarded grants, and received donations from you. Our goal is to raise $6.8 million to finish the construction of the new integrated care center. So far, we have raised 68% of our goal. We can't do this without your support in creating a healthier future for all. Thank you!
Hearts for Health Integrated Care Center will be your building to learn, grow and heal as you visit with doctors, take classes and exercise on the walking path.
Compassion
Treating the Whole Person - having a fully integrated care center will allow for natural de-stigmatization in accessing services and more coordinated care.
Convenience
Holistic Patient Care Under One Roof -the new integrated care center will have medical, dental, and mental and behavioral health care all in one facility and will be located near the hospital, physical therapy, and senior living.
Community
A Healing Place for All - we see this building as a community space and for everyone to learn, grow and heal. This building will have a large meeting space, teaching kitchen and resource center for our community.